Expectations to stabilize the upward price trend are confirmed. Monitoring of prices this week showed the same average prices for milk from the farm.
This was reported by analyst of the Association of Milk Producers Volodymyr Andriіets.
Therefore, prices remain at previous levels:
extra - 10.95 UAH / kg,
higher - 10.82 UAH / kg,
the first - 10.46 UAH / kg,
the weighted average price of three grades is UAH 10.74 / kg without VAT.
Average prices for large and medium batches of extra milk by region: north - 11.08 UAH / kg, center - 11.1 2 UAH / kg, south - 11.2 UAH / kg, east - 11.0 UAH / kg, west - 11.1 UAH / kg without VAT.
The expert notes that in the world dairy markets in recent months there has been an active rise in prices for exchange-traded dairy products, due to three main reasons - global inflation, recovery in demand, as well as rising energy costs. The Ukrainian situation on the dairy market is similar in dynamics, but with its internal features. In particular, the common drivers are inflation and rising energy costs. Of the additional domestic - the shortage of raw materials from processors. Opposing factors include demand, which, in contrast to global demand, has begun to fall due to declining purchasing power of the population, especially with the start of the heating season.
According to the State Statistics Service, in the first half of this year, the share of Ukrainians' expenditures on food products amounted to 49.5% of total expenditures and 39.7% of total monthly income. In this situation, the question arises about the availability of food, including dairy products, which are part of the food basket and are components of a healthy diet.
"The state must urgently take measures to ensure food security by reducing the rate of value added tax on goods that meet basic human needs. Moreover, this rate applies to the main exporters of dairy products to Ukraine - Poland (5%), Germany (7%), France (5.5%), the Netherlands (6%). Otherwise, in addition to the deterioration of the availability of dairy products for the population, there are real risks of displacing domestic products, which will trigger a chain of negative economic events in the form of closures, loss of thousands of jobs, and ultimately - falling budget revenues", - notes Volodymyr Andriiets.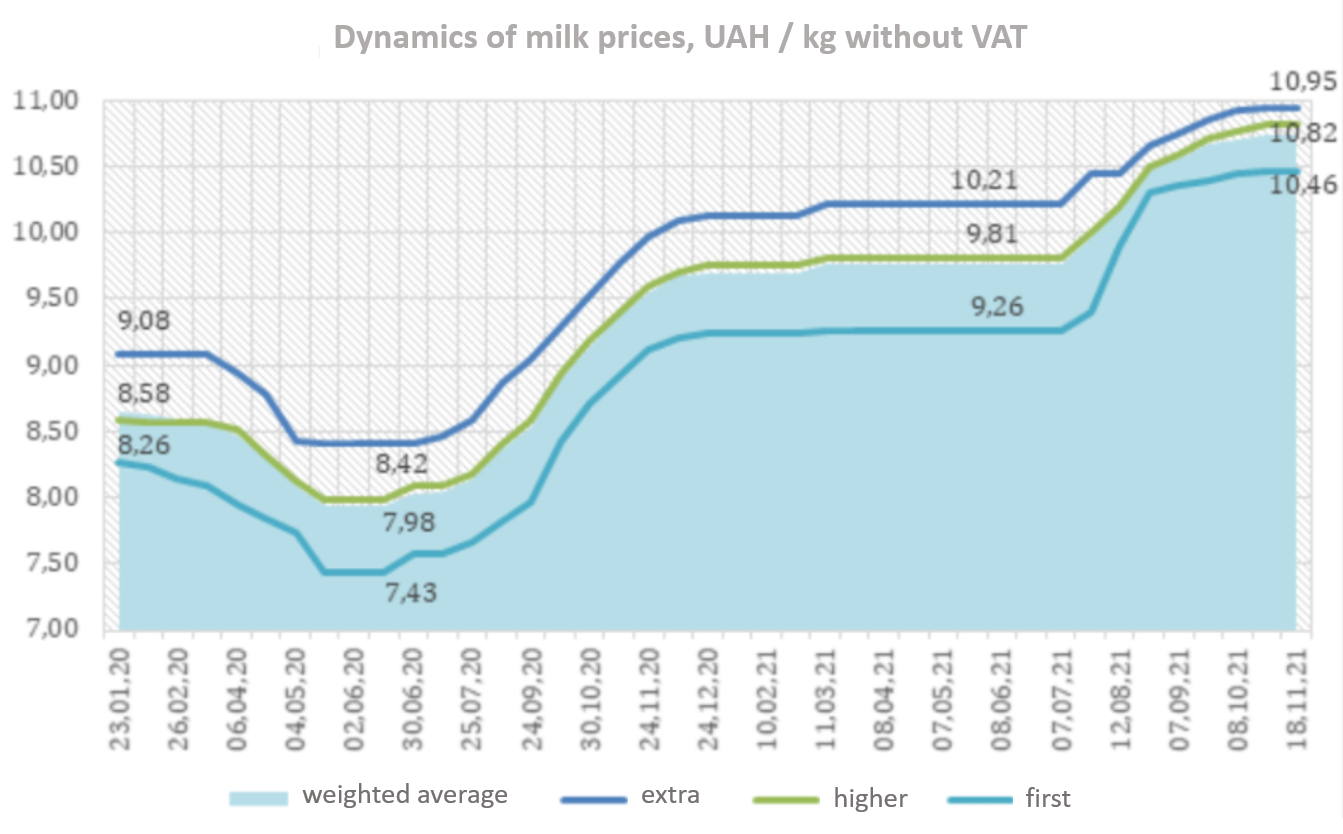 Press service of the Association of Milk Producers