As of November 1, the number of cows in Ukraine decreased by 6.1%. Their total number was 1 million 634.6 thousand heads. Industrial farms remained with last year's figures - 420.6 thousand heads, which corresponds to 25.7% of the total population. The remaining 1 million 214 thousand heads (74.3%) were kept in the household sector - here the statistics recorded a drop in livestock of 8%.
This was reported by analyst of the Association of Milk Producers Yana Linetska.
Eight of the 24 oblasts showed an increase in the industrial number of cows compared to the same date last year, and two more showed stability.
---
The largest increase was recorded in the Kherson region - + 12.1% - 6.5 thousand heads. The holdings of Ternopil (+ 7.9%; 13.6 thousand heads), Kyiv (+ 6.4%; 33.1 thousand heads) and Volyn (+ 5.1%); 18.6 thousand farms also increased significantly. heads) areas.
---
At the same time, industrial cows were sold the most in Odesa (-17.9%; 5.5 thousand heads) and Luhansk (-12.5%; 4.2 thousand heads) oblasts.
"By the end of the year, we should expect a reduction in livestock in industrial farms, which will not exceed 1%, but households will show a decline of 9%. Although, if you are realistic, this figure is much higher. The issue is only as a monitoring of the real number of cows in the countryside", - commented AMР analyst Yana Linetska.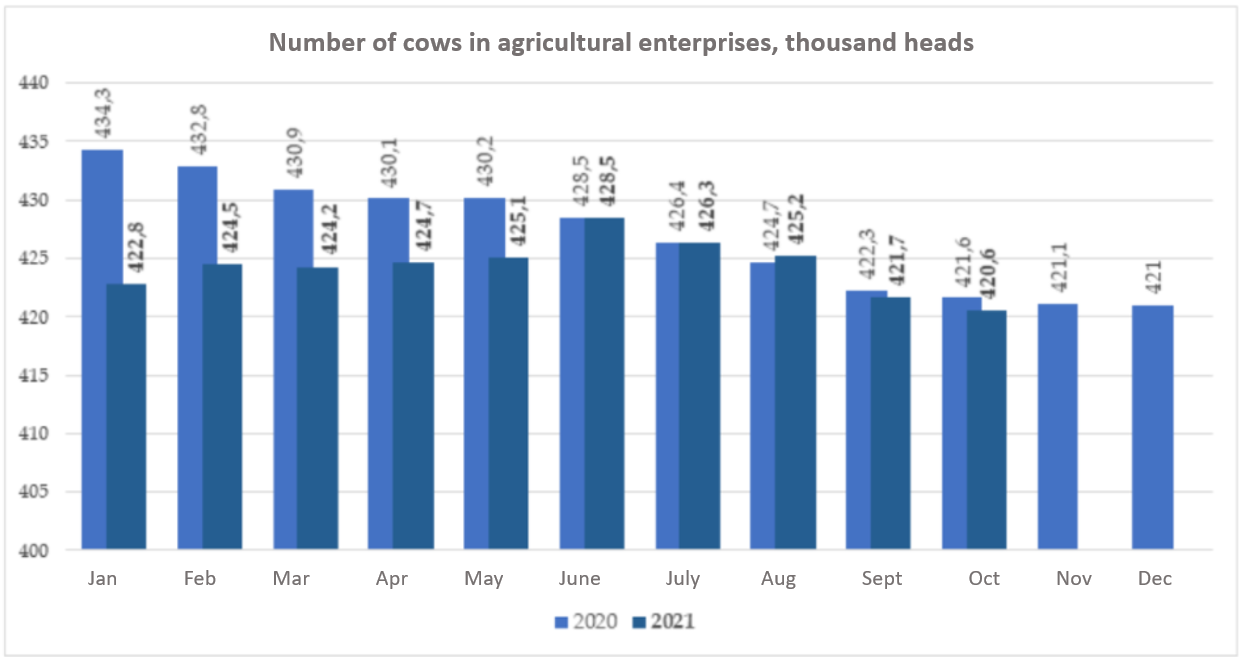 Press service of the Association of Milk Producers